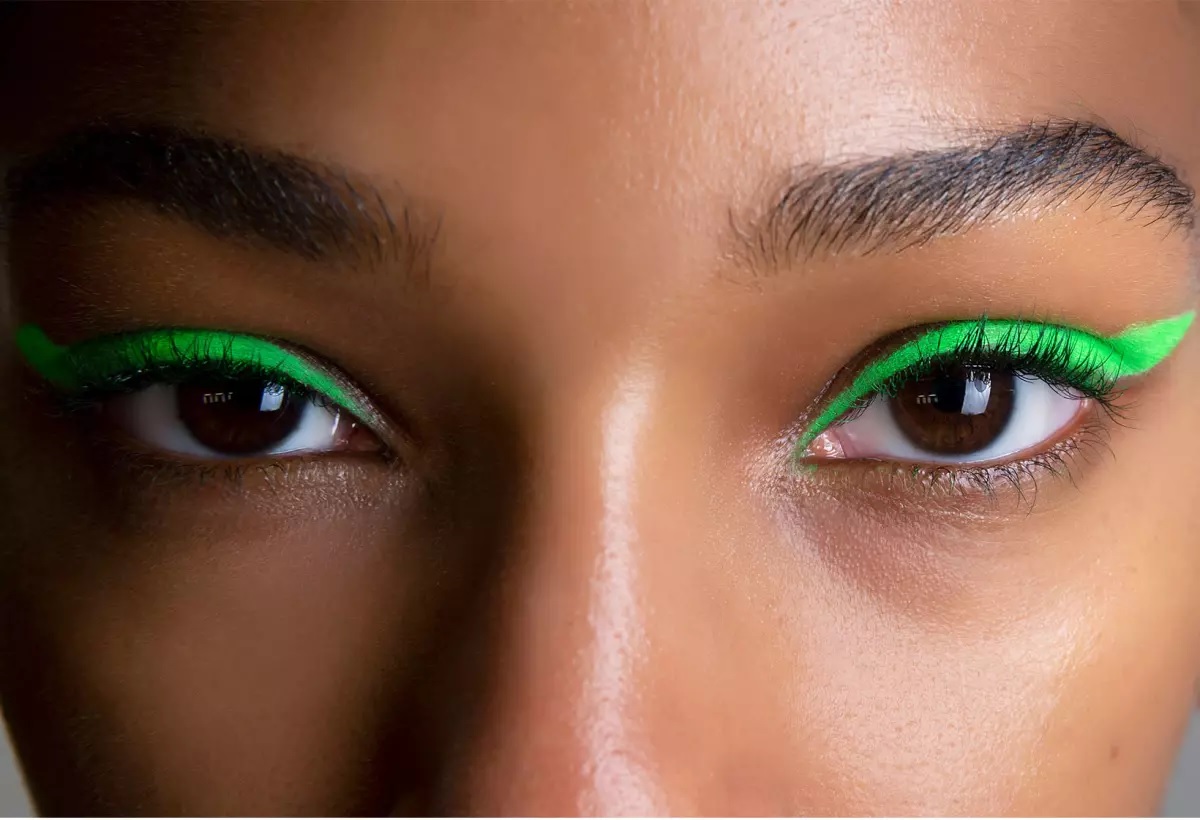 The power of a classic black winged eyeliner look is undefeatable. But summer is here and it demands something special. Something colourful! And what's better than creating fun coloured eyeliner looks? They are easy to recreate and can be worn for various occasions.
Be it a poolside party, brunch date with your girlfriends or vacation along the beach with your better half, coloured eyeliner looks can make your eyes look vibrant and fabulous in minutes. So, read on as we've got some exciting looks with vibrant eyeliners for you.
1. Dual Colour Winged Liner
Elevate your regular black liner look with a fun blue hue! This dual colour winged liner is perfect for your summer day time looks. All you need is a black and blue liner to re-create this eye-catching look.
How to create –
Create a regular winged liner using a black liner like Lancôme Artliner Eyeliner in the shade 01 – Black Satin. It has a felt tip which offers precision and effortless application.
Using a blue eyeliner, create a blue-winged liner just above the black liner. Apply a gentle blue stroke in the inner corner of the eyes for that glamorous look.
Coat your lashes with a volumising mascara like Lancôme Grandiôse Mascara.
2. Metallic Blue Graphic Liner
There's nothing more fun than metallic blue liners. Especially, if you have brown eyes, this hue compliments you like no other. Pick a felt-tip blue metallic liner and create this stunning eye look.
How to create –
Create a simple winged liner, with thicker wings on the outer corner, using a blue metallic liner like Lancôme's Artliner Eyeliner.
Using the same liner, create a thin line over your crease line from the inner corner. Make it thicker as you reach the outer corner of the eye and join it to the winged liner.
Create a thin acute angular liner in the inner corner of the eyes.
Lastly, coat your lashes with a volumising mascara for that dramatic look.
3. Dark Brown Underlined Eyeliner
Brown eyeliner is perfect for those experimenting with colourful liners for the first time. This colour defines and adds dimension to the eyes without overpowering them.
How to create –
Create a winged liner on the upper lash line using a brown eyeliner like Lancôme Artliner Eyeliner in the shade 03 Brown Metallic.
Following the natural shape of your eye, apply a thick line of eyeliner along the lower lashline and wing it out in an upward direction.
For a fuller look, use a volumising mascara like Lancôme Hypnôse Drama Mascara and coat your lashes.
We hope you loved some of these colourful eyeliner looks perfect for the summer season. So, don't wait around. Shop these intensely pigmented eyeliners from Lancome's website and create these vibrant summer looks now!