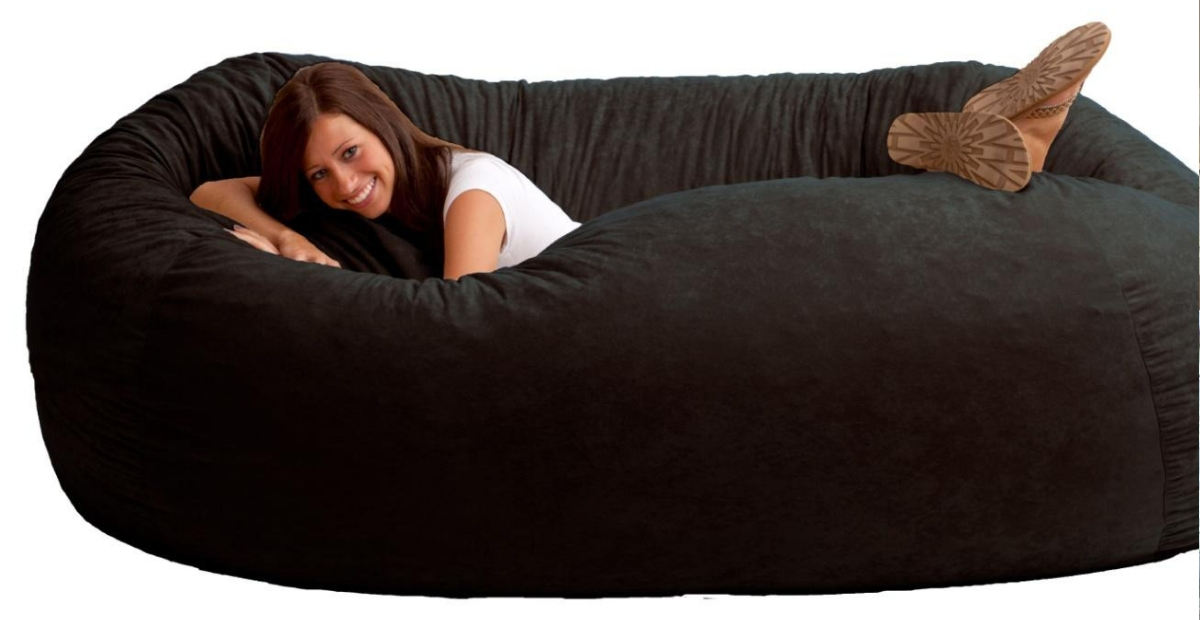 Bean bag chairs have been hyped ever since their introduction in the early 1900s and have lived up to the hype over the Century. Some say they are making a comeback in the office space, but they were never really out of fashion. Bean bags always had room in homes. Today there is a myriad of shapes and material variants to choose from. But that does raise the concern, which one is best?
The Variants of Bean Bags
Bean bags come in variants of material, filling, and shapes. Here are the popular ones.
Shapes
Bean bags used to be rounded with a longer extension for the backrest on one side. Now they come in rectangular, oval, perfectly circular, and even cartoon shapes like Totoro.
For more surface area in a small space, like a creative office corner, a rectangular or square one is ideal. Oval or round ones make a statement piece in the corner of a room with a giant glass window.
Material
The outer material of bean bags used to be mostly vinyl, but they quickly became infamous. Now, they come in faux leather, cotton, faux suede, real leather, luxury chenille, and designer velvet.
Leather adds a level of suave to any room but is uncomfortable for some people. Microsuede is comfortable but stains too easily. The choice depends on whether a waterproof one is needed or one that cleans easily, or one that is most comfortable. If chosen right, one can find all of it in one.
Polyester and nylon bean bag chairs come with a mold-resistant and water-resistant coating, which makes them perfect for some poolside décor.
Filling
The fun part of bean bags, the filling is usually expanded polystyrene, but expanded polypropylene, polyethene, compressed foam, and styrofoam are also popular options.
The filling can be anything as long as they are professionally packed. The packing needs to be tight enough to offer ergonomic support but not so tight that a child can get hurt if they jump on it.
Are Bean Bags Good?
Bean bags used to be unsafe due to the vinyl, which was used due to its durability but was also considered carcinogenic. Although there is no direct evidence of vinyl possessing carcinogenic properties, it surely was uncomfortable for warm climates and caused rashes. Breathable materials made bean bags safe and, therefore, popular again.
There is some debate about the ergonomic property of bean bags. When bean bags were new, they were recommended by doctors for people with back pain. However, over the years, it was discovered that the ergonomic property depends on the filling. Bean bags are comfortable and easy on the back but only when the filling is replaced when it starts to wear out.
If pets or children get to the filling, they can be hazardous. They need to be checked for wear-and-tear regularly. Basically, proper maintenance is key to a safe, comfortable, and beautiful bean bag. As long as the material is lead-free, it is safe.
Conclusion
Choosing a good bean bag chair for the office or home is not difficult when one knows their option. Good bean bag chairs help with back pain and muscle cramps and add aesthetic value to any room.