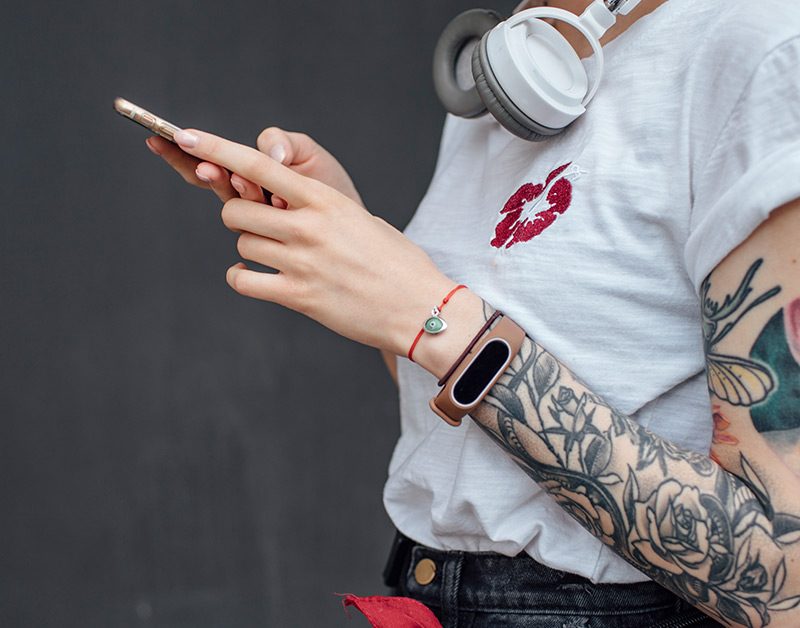 Before you get a tattoo, you need to have a comprehensive idea regarding your preferred design. Again, you need to be precise about the location too where you would want your tattoo to place. It is also important to choose a tattoo artist wisely. This is a hugely important factor for being happy with your tattoo.
The place where you will undergo tattooing must be clean and the walls should be adorned with beautiful artwork. The staff should give good vibes to the customers. People should check the state tattoo license of the artist and ensure that he/she has finished the important needs, like a comprehensive course on some blood-borne pathogens. Your chosen tattoo artist must wear a pair of gloves and use single-use needles.
What is meant by forearm tattoos?
If you love to have tattoos on your forearm then you need to go through various tattoo ideas for your forearm. A tattoo sleeve or a sleeve tattoo is a collection of little tattoos or a huge tattoo that covers the entire arm of the wearer. There is a huge difference between a sleeve tattoo and an arm that is filled in tattoos. A sleeve tattoo possesses a unified theme. On the other hand, an arm that is filled in tattoos might have several tattoos of various styles. Most often, tattoo sleeves have interlinking or overlapping pieces.
The common sleeve tattoo is called full sleeve and it covers the wearer's arm in tattoos entirely that reach the wrist from the shoulder. Some other varieties of sleeves are considered quarter-sleeve and half-sleeve. These tattoos do cover only a portion of the arm that is commonly above the elbow. On the contrary, the half-sleeves are found on the forearm. It reaches the elbow of the wearer and starts from the wrist. Commonly, a quarter-sleeve covers the shoulder to the elbow. Most often, the quarter-sleeve isn't seen as it remains high on the wearer's arm. And so, for this reason, people choose a quarter-sleeve so that a short-sleeved shirt can cover it.
What do forearm tattoos mean?
A tattoo artist considers people's forearms to be one of the highly versatile places for inking a tattoo. To show the intricate patterns, the forearm works excellently well when you do conceal it according to your wish. Te forearm is also the most prevalent choice because the wearers get a large space for conveying their beliefs and thoughts and also look through it if they care about raised eyebrows.
The tattoos on the wearer's forearm also signify that he is a brave heart as tattoos in this place turn out to be painful and not-so-easy to deal with. If you wish to get many tattoo ideas for your forearm then you can visit many sites where you will get unique tattoo design ideas. Forearm tattoos look attractive that grab the attention of people compared to tattoos in other body parts. As there are many ideas and designs available for tattoos, it becomes vital to discover a timeless and cool tattoo that would be ideal for you.