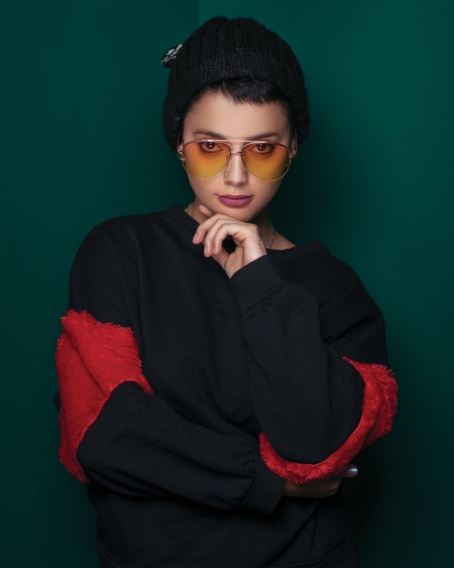 Have you been wondering about the sparkly skirt Rachel Bilson's recently wore on TRL? Want to know everything about Natalie Portman's fire engine red shoes? Hungry for Sienna's bag du jour? In today's bimonthly edition of What Was She Wearing: Answers! we've got all the details and more.
Sienna Miller
Sienna Miller makes her first WWSW appearance this year, courtesy of reader curiosity over two fantastic wardrobe pieces she wore at LAX earlier this month. The first item that appealed to you, dear readers, was Miller's Juicy Couture Long Sleeve Striped Cardigan ($104), which is not only a swell sweater for jet setters, but also an excellent wardrobe staple. The second item you honed in on is the delicious arm candy Miller was carrying. Her Zufi Alexander Kiss Me Baby handbag is from the designer's Glory Collection and has been spotted in the hands of many other celebs as well, including Katherine Heigl ($1250, Katherine Tess).
Rachel Bilson
In early February, Rachel Bilson appeared on TRL and moments later our lovely readers flooded us with questions (and compliments) about her professional chic ensemble. It delights us to inform you that Jenni Kayne is the mastermind behind Bilson's Short Sleeve Cotton Pocket Shirt ($325) and Marled Charcoal Beaded Tuck Mini Skirt ($495). You can buy them now at any Jenni Kayne store, just check the designer's website for locations or ring the LA store. Miss Bilson finished her outfit off, unsurprisingly, with the ever-reliable, classic Christian Louboutin Simple 85 Pumps ($520) and some Oliver Peoples sunglasses. Try the Ash Tiffany Hidden Platform Pump  by Ash for a similarly shaped shoe ($165).
Natalie Portman
Natalie Portman, a beautiful newcomer to WWSW, was inspiring in both her actions and outfit at the launch of her vegan footwear collection for Te Casan in NYC earlier this month. Portman wore a style of shoe from her own line, naturally, and her red, faux-patent Mary Janes, a.k.a. the Pippa Heel, is currently available for preorder ($265). The actress also wore Derek Lam's Animal Spot Print Georgette One Piece ($1490), which is currently in stock at Kirna Zabete (212.941.9467). We also recommend Rory Beca's Dava V Neck Tunic as a budget-friendly option ($100).
Agyness Deyn
It pleases us to receive inquiries regarding Agyness Deyn, our very first Model of the Moment, who continues to ascend into supermodel stardom while earning kudos along the way for her cutting-edge personal style. Deyn marches to the beat of her own drum when it comes to her wardrobe selections. At the recent Elle Style Awards she exemplified our third pointer in this week's WWWD Tips by pairing a funky print dress from House of Holland's Stephanie & Axl collection with an oversized blazer designed by Stephen Sprouse. While her jacket is vintage, there are a handful of pink blazers from J.Crew currently listed on eBay that will make great alternatives. Also, the Jonathan Saunders collection at Topshop offers some great options for print dresses like the one Agyness is wearing. To further achieve Agyness's look, order a pair of her Wolford Suspender Tights ($51) and Linda Farrow sunglasses ($300). On a final foot note, you can emulate Deyn's Burberry boots by nabbing Dolce Vita's Hans Suede High Heel Ankle Booties in black ($87.50 on sale).