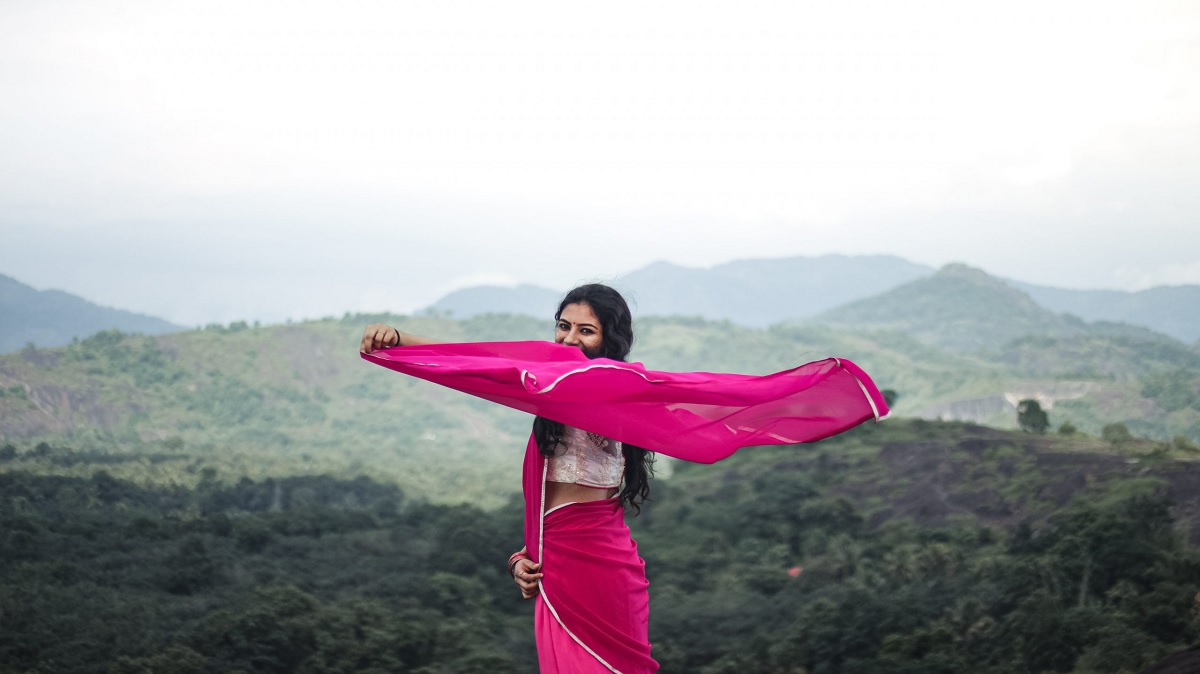 Saree is a significant contributor to Indian fashion. It is the one piece of clothing loved by most Indian women and worn in different colours and patterns. When paired with heavy Indian jewellery, nothing beats the look. Sarees are also essential in a married Indian woman's life
A saree is a piece of clothing draped by Indian woman around their waist while one of its ends is placed on the shoulder. Today, the saree has also become an unmatched symbol of recognising Indian women abroad. Although it is a single piece of clothing worn with a blouse, it comes in diverse styles.
Today, we will show you the most beautiful sarees that are sure to make you spellbound. Let us get started right away!
Chanderi Sarees
Chanderi sarees were developed in Madhya Pradesh and have quickly become the style statement for most Indian women. These are traditional sarees that one wears during essential functions in the Indian household. You could team it up with beautiful heavy jewellery to amplify the regal look. These sarees are generally light, cosy and beautiful-looking.
These sarees are known for their simplicity. It comes in various designs, patterns and colours. Most experienced weavers have intricately woven these sarees to make their designs standout amidst all others. No wonder Indian women have a heart for them.
Silk Sarees
Known as the queen of all fabrics, silk sarees are beautifully woven and look like a charmer. You can mostly find them in the South Indian regions, where weavers weave them intricately using their own hands. Generally, women who wear silk sarees are associated with elegance, class and dignity. Many married women also get these beautiful sarees as gifts during significant functions as their wedding.
Silk sarees are even treasured for generations. Many ancestors wear these sarees to amplify their look and stand out in this modern world. Generally, they are worn unstitched. No other fibre can produce the excellent results that silk does.
Banarasi Sarees
An epitome of beauty and simplicity, banarasi sarees are an elegant addition to the saree collections of India. They are developed in Uttar Pradesh originally from where it reaches out to other parts of the world. These are highly famous. Even foreigners who come to visit India buy these sarees with fascination.
It is said that an ideal banarasi saree contains around 5600 threat wires. It mainly consists of Jadi work, stylish leaf work and floral patterns to amp up the look.
Dhakai Jamdani Sarees
These sarees feature the most elaborate craftsmanship and are some of the finest sarees found in Bangladesh. These sarees require anything between 9 to twelve months to weave and are desired by artists and women all across the globe. Usually, these traditional sarees have a broad border of lotus work and fish-scale motif.
The Bottom Line
Traditional sarees are the pride of India. These sarees we have mentioned above are just some of the many sarees we have here. Indeed, sarees are the very essence of Indian womanhood.