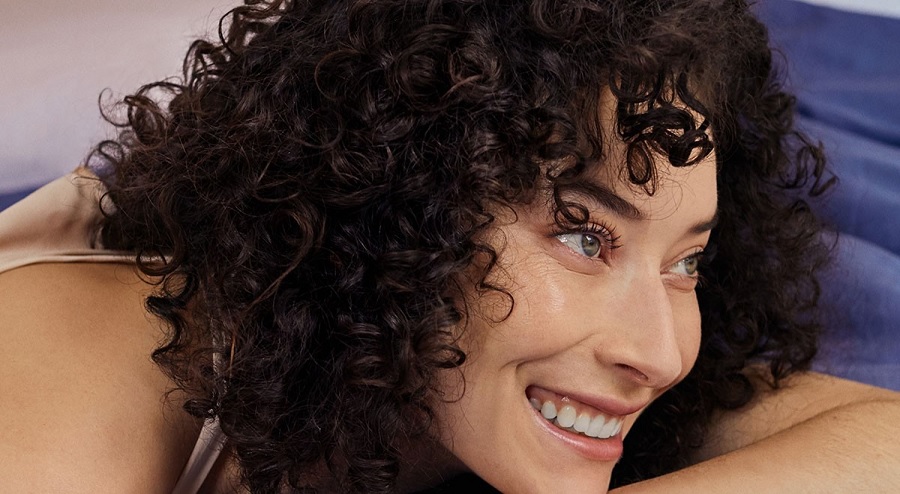 Curly hair looks gorgeous but it has its own challenges. Coily curls, in particular, require a blend of nourishment, hydration, and tender care to keep them looking their best. Using the right curly hair products can make all the difference in maintaining the bounce and vitality that define these gorgeous tresses. In this guide, we'll delve into detailed tips and tricks and present a comprehensive hair care routine tailored for coily curls. Your coily curls are about to get a luxurious treatment, so read on!
Managing Coily Curls: Tips and Tricks
Understand Your Curl Pattern
Identifying your curl type ensures you choose products specifically tailored for your curls. Coily curls usually fall under the Type 4 category, known for dryness and fragility. Embrace your unique curl pattern with proper hydration and nourishment.
Maintain Moisture for Perfect Bounce
Hydration helps preserve bounce, making curls lively and resilient. Opt for products with nourishing oils and creamy textures to lock in moisture.
Use Gentle Cleansing Products
Harsh shampoos can strip your curls of its natural oils, leading them to becoming dry and lifeless. Try Sulphate-Free shampoos by Kérastase as they offer a gentle cleansing solution that retains your hair's natural oils.
Invest in Deep Conditioning
Coily curls crave deep hydration. Kérastase's Curl Manifesto Masque Beurre Haute Nutrition Mask is the perfect curly hair product which provides intensive nourishment and rejuvenating dry curls.
Daily Care with Curly Hair Cream
Leave-in treatments help maintain daily moisture and definition. The Curl Manifesto Crème De Jour Fondamentale Leave-in Cream by Kérastase is a great curly hair cream that can be used as a daily treatment for continued hydration.
Avoid Heat Styling
Excessive heat can damage coily curls. Use heat protectants if necessary, or embrace natural drying methods.
Hair Care Routine for Coily Curls with the Best Curly Hair Products
Step 1: Gentle Cleansing
Wash hair with Curl Manifesto Bain Hydratation Douceur Shampoo. Lather and massage gently into the scalp, then rinse thoroughly. Repeat if needed, always using lukewarm water to retain moisture.
Step 2: Deep Conditioning
Apply the Curl Manifesto Masque Beurre Haute Nutrition Mask generously. Focus on the mid-length portion of your hair, covering all strands. Leave on for 5-10 minutes, then rinse for silky, soft hair.
Step 3: Moisturising with Curly Hair Cream
Apply Curl Manifesto Crème De Jour Fondamentale Leave-in Cream on damp hair. Distribute evenly from roots to ends, concentrating on driest areas. Style as usual, letting the curly hair cream work its magic throughout the day.
Step 4: Regular Trimming and Protective Styling
Schedule regular trims to keep ends healthy. Experiment with protective styles like braids to avoid breakage and maintain its curl pattern.
Step 5: Night-Time Routine
Consider a silk pillowcase to reduce friction. Optionally, use a hair bonnet to keep curls defined and moisturised overnight.
Your coily curls are more than a hairstyle; they are a statement of your unique beauty. This guide, complete with the best curly hair products from Kérastase's Curl Manifesto range, offers a tailored approach to nurturing your curls. With careful understanding, a focus on hydration, gentle cleansing, deep conditioning, and a well-chosen curly hair cream, your coily curls will radiate with life and bounce. It's time to give your hair the love and attention it deserves, turning the daily care routine into a joyful celebration of your natural elegance.